Recently, Nordic Quick Systems from Piteå has received a lot of recognition. In the last six months alone, they won SKAPA's innovation award, was named one of Sweden's 33 most promising technology startups by magazine Ny Teknik and one of the Nordic region's 50 leading companies of the future by Techarenan. We asked marketing director Sammy Pergament to list the top-5 reasons for their hot streak.
In 2019, Nordic Quick Systems was founded in Piteå (Sweden) based on a patented sprocket with replaceable wear parts. The sprocket favours easier maintenance of chain conveyors, which in turn leads to large cost savings and increased safety.
Nordic Quick Systems is one of the companies that went through the Arctic Business' incubator and their development has gone at a furious pace. During the two years that the company has been running, they have, among other things, managed to raise five million in capital in a new share issue, grown from the two founders to four employees and moved to larger premises on Pitholmen.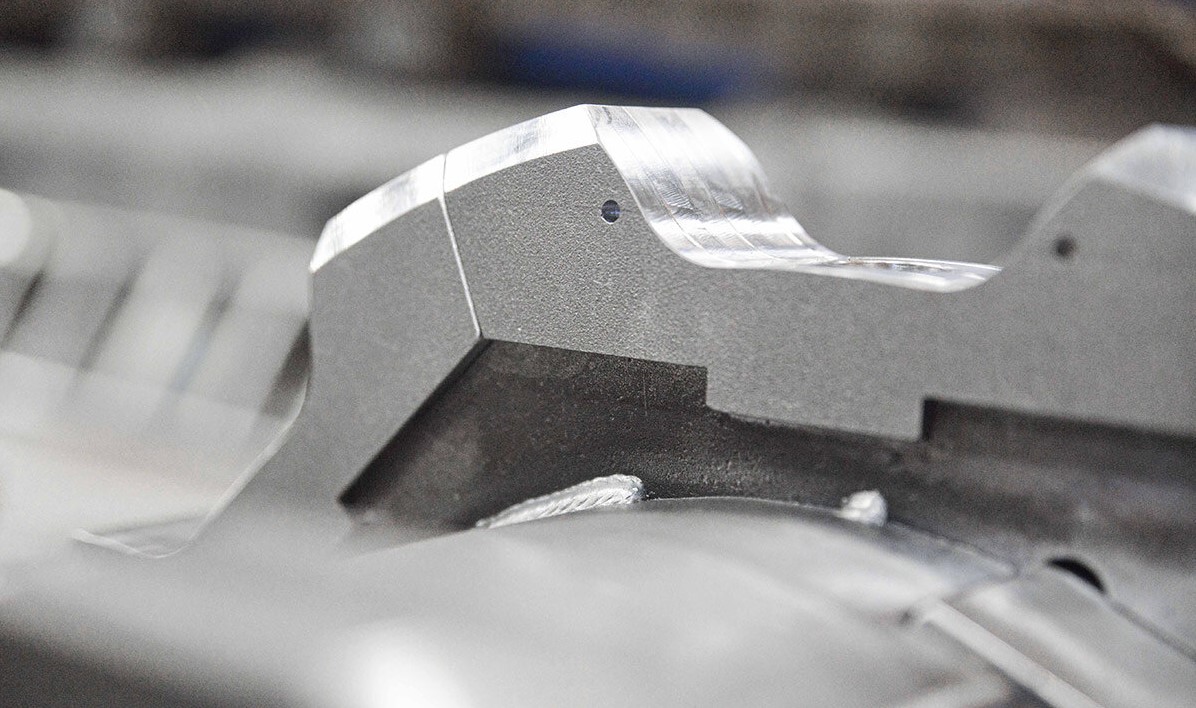 We asked Sammy Pergament, marketing director at Nordic Quick Systems, to give us the top five reasons why they are growing so fast and are being praised both locally and nationally as one of Sweden's most promising start-ups.
Innovation at all levels
"We do not want to run a one-product company, but an innovative business that encourages creativity at all levels and that never says no to a customer challenge."
Recruiting the best salespeople
"We have not recruited salespeople with long experience from the industry. Instead, we have chosen to hook arm with the best salespeople. Full stop. We are convinced that it is easier to learn about the industry and the products, than how to become really sharp at doing good business."
Competent investors
"Like most startups, we had a need for capital when the business started. When we decided to bring in venture capital into the company, we made sure that all investors would not only contribute money, but also the right experience and expertise. It is always the people and not the money that develops the business. "
IPR (Intellectual Property Rights)
"There are several ways to protect your intangible assets. Early on, we chose to apply for a patent for our sprocket and to protect our brand. Intangible protection is often a heavy investment at the beginning of a start-up trip, but for us it has been well worth the money. Our IP has facilitated both financing and sales situations. "
A global mindset
"Our sprocket system can be applied in most industries around the world and since day one we had ambitions to extend beyond Sweden's borders. Today we e-meet potential customers from all over the world and use the prevailing pandemic as an excuse for why we do not have the opportunity to meet them physically. Digital meetings save us a lot of time and money."
Thank you, Sammy, for five insightful recommendations for any startup looking to extend their brand and sales as early as possible in the process.
Making sure early stage companies decide on, prioritize and time their action is some of the most predominant focus areas in Arctic Business' incubator program. Do you want to know more about how we can support you? You are welcome to contact us, wherever in the world you currently are.